A knack for creating impactful communities.
Townline is an industry-leading, Vancouver- and Vancouver Island-based real estate developer known for our innovative living solutions, unparalleled attention to detail, and renowned customer care. For over 40 years, every Townline project — from single-family homes and townhomes to concrete high-rise towers, mixed-use communities, and alternative housing solutions — has been defined by purposeful design, meticulous construction, forward-thinking amenities, and an unwavering commitment to enriching the cities and communities we build in.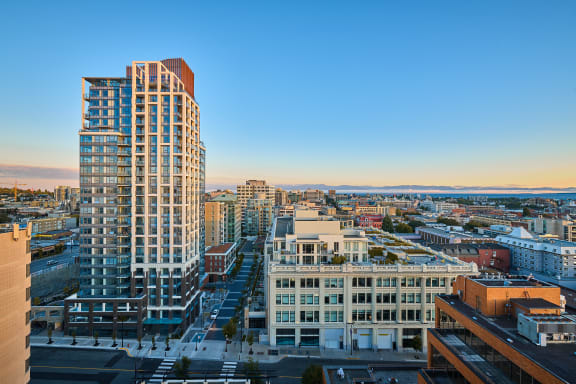 This dedication to homes and communities extends through to Townline Property Management, where we provide the highest quality of service for tenants. We take pride in the fact that our buildings offer exceptional amenities, luxury finishes, a full suite of appliances, and unexpected technology features — details you may not ordinarily find in a rental home. We understand that a rental is not only a place to live, it's a home. With this in mind, we carefully qualify tenants and are responsive to their needs. Our goal is to inspire community by creating an exceptional experience for residents.
This is the Townline Way.